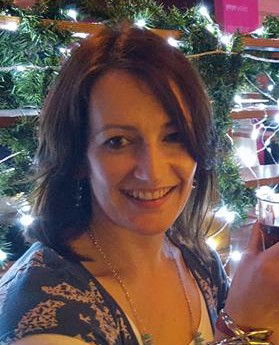 I'm Jenny Moran and am a part-time artist living in Fife in Scotland. I have a passion for painting wildlife, flowers, skies, trees, storms......anything which inspires me on my dog walks in our local Tentsmuir Forest. I work mainly in acrylics, often with elements of collage, and regularly hold local joint and solo exhibitions. I sell my work world wide on ArtFinder.com, Artgallery.co.uk and directly through local galleries and this website. I'm also happy for people to visit me and see my work in person.....sometimes I even provide cake!

I spend a lot of time outside and love how a familiar landscape can change unexpectedly with the shadow from a passing cloud, a sudden squall or a shaft of sunlight. Being outside helps to put any troubles or worries into perspective and a long walk, in the company of a muddy dog, is good for the soul.

Everywhere you look (if you take the time to look hard) there's an amazing tapestry of trees, flowers, birds, animals, water, shore, sky, moon, cloud all doing their thing, all working together, all beautiful. From a cheeky wee wildflower (some call them weeds!) sticking it's face out of a crack in a wall to a glorious full moon sailing across the sky, I see them and want to paint them. My aim is to put some of this light and the feeling of 'belonging to a bigger picture' onto canvas. It makes me happy to paint them, I hope it makes you happy to see them.

If you see something you like, but it's not quite right for you then feel free to get in touch to discuss a commission.